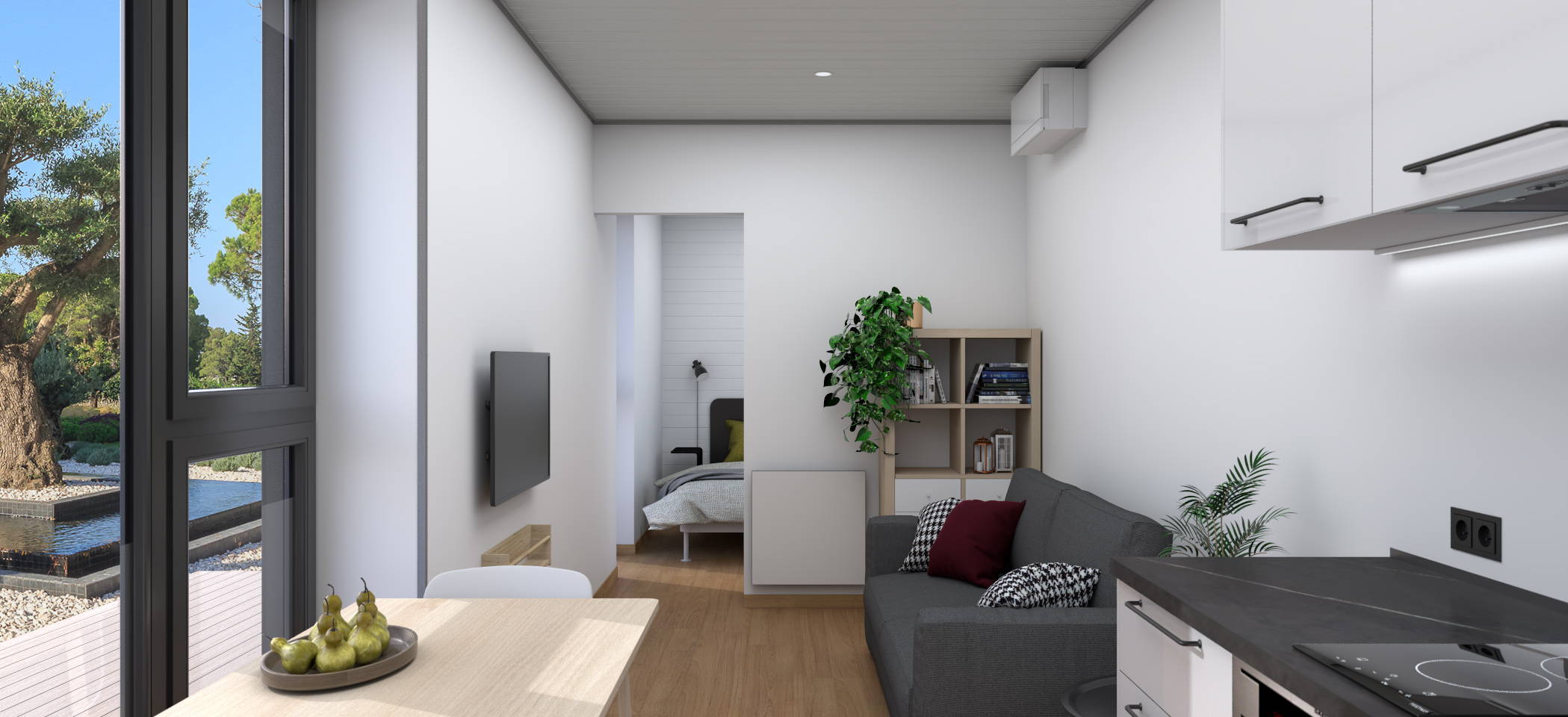 ---
---
Open Plan Living / Kitchen (Room 2) - 6.57m x 2.3m
Bathroom (Room 3) - 1.81m x 2.3m
Bedroom (Room 1) - 3.26m x 2.3m
Ceiling Height - 2.4m
Building Dimensions - 3.17m Depth x 12.86m Wide
The Oslo is our most compact modular home, with a total floor area of 27m² which incorporates one bedroom, one bathroom and an open plan kitchen and living area. It's unique selling point is that it is a portable home which can be easily installed and relocated should the owner wish to move in the future. The building's stylish and elegant exterior is designed using premium quality Siberian Larch oiled cladding and weather resistant facade tiles. The unit is supplied with 5 x 1.1kW solar panels with an optional battery storage upgrade, these panels ensure that enough renewable energy is produced to offset against the energy consumed by the unit over the year, enabling it to achieve its Zero Energy Ready status.
Although the original design of the Oslo is based on a compact house our customers do have the opportunity to create a bespoke space with their specific requirements in mind.
Construction and Insulation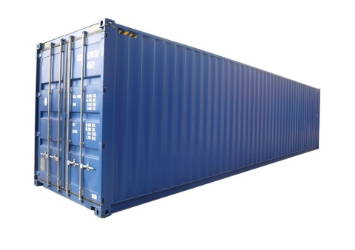 The Modulars are constructed from recycled load beariing shipping containers making them environmentally friendly. Only 40ft High Cube containers are used, this optimisises the internal living space for all our homes.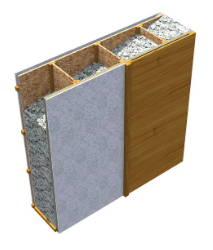 Our insulation is very thick all around the home, the walls are around 370mm thick, floors 385mm thick and roof is up to 400mm thick. After the insulation specification has been achieved the building is carefully sealed with special sealing tapes to make the house extremely airtight.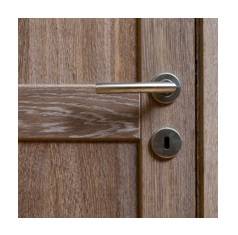 All interior doors are Manufactured from solid oak for that added bit of comfort.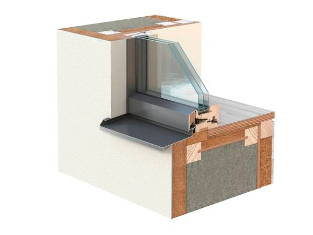 All windows are triple glazed, helping achieve our impressive zero energy ratings.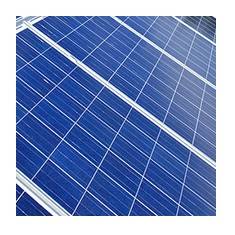 Solar Panels are installed on the roof, the energy produced can be sold back to the grid.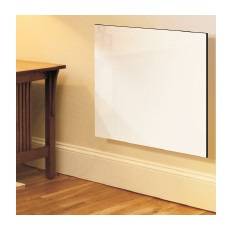 Ceramics heaters are used throughout, these are proven to be very cost efficient to run. Underfloor heating is also included in bathroom areas.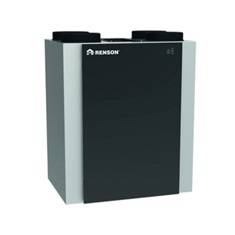 Each Modular has an Air Ventilation system installed which provides continuous fresh air throughout the building.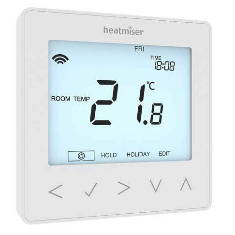 Thermostats are provided throughout the house, including bathroom areas to control underfloor heating as well as bedroom areas for ceramic heaters.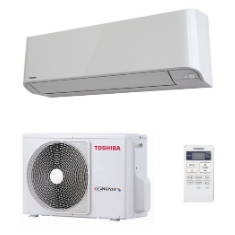 All homes contain an exterior efficient Air to Air Heat Pump connected to a internal inverter with Heating and Cooling Capabilities.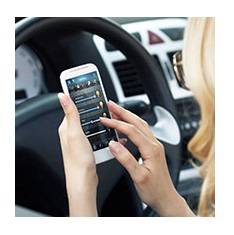 Our heating and cooling system can be controlled via the app for optimum efficiency.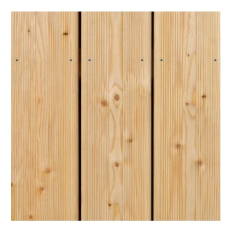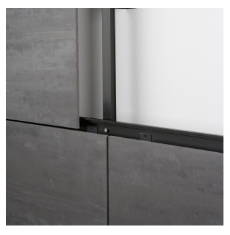 Exterior Tiles are hard wearing and weather resistant, our standard tile colours are black or white.
Installation of water supply pipes and sewage systems (inside house only)
| | |
| --- | --- |
| | |
| | |
| Climate Control, Water Heating & Lighting | |
| Electronic Appliances - Television(s), Stereo, Computer(s), Kettle, Microwave. | |
| Domestic Appliances - Washing Machine, Tumble Dryer, Cooker, Dish Washer. | |
| | |
*Visit Solargis.com to see the potential generation in your location.
Please see below photos of the showhome - this is based on our Oslo Modular Home